Council Announcements
---
Council Summer Family Picnic
Grab your favorite drink, slap on some sunscreen, and get ready to have fun in the sun for the whole family!
Join us for our second annual Summer Family Picnic.
When: Saturday, August 24
Time: 4:00 – 8:00 PM
Where: Prairie Point Community Park, 4120 Plainfield Road, Oswego, IL
This year's picnic is located at the Prairie Point Community Park, which offers fun for the family and kids of all ages. The park includes a Kids Splash Park, concrete skate/skateboard park, basketball courts, baseball fields, and plenty of space to fly kites! We have reserved the large pavilion, which means the picnic is held rain or shine.
The council will provide Hamburgers, Hot Dogs, and Brats. However, if you would like to bring something to share, you are invited to bring whatever you wish. This year's picnic Chairmen are Kevin and Kurt Roentgen. Please reach out to them if you have questions about the event.
For more information about the picnic and to learn more about the park amenities, please refer to the flyer below:
Picnic Flyer
Please RSVP  by August 14th by contacting Kevin Roettgen: 630-641-7931 OR Kurt Roettgen: 331-262-9216, OR or click the Sign Up link below: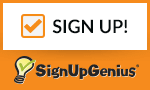 ---
Knights of Columbus Fall Fling
The St. Anne KofC Council is holding the first annual Fall Fling dinner and dance. Proceeds will go to support the KofC Charities and organizational goals. The event will include music by DJ Ronnie , 'Out of this World' food by Just Kabobs of St. Charles, and a cash bar.  The night will also include charity baskets and 50/50 raffles. Don't miss the fun and excitement.
When: Saturday, September 7
Time: Doors open at 6:00 PM; Dinner at 7:00 PM; Dance begins at 8:00 PM
Where: Fox Valley Kickers Club – 1015 Harvey Rd., Oswego, IL 60543
Tickets: Advanced Tickets are only $20 / adult ($22 at the door)
For advanced ticket purchase, please call Gary Horneman at 630-554-9105.
---
2019 Tootsie Roll Drive
When you see Knights in yellow vests that read "Helping People with Intellectual Disabilities," you should smile. When these Knights are holding their bright cans and collecting donations around Oswego, they are helping to recognize the dignity of every person.
For every donation, each donor is offered a piece of Tootsie Roll candy by the Knight present. Because of these little gifts of appreciation, the "Campaign for People with Intellectual Disabilities" is frequently referred to as the "Tootsie Roll Drive." It is a popular and successful fundraiser conducted by Knights of Columbus councils across America.
The St. Anne Council Tootsie Roll Drive is scheduled for Friday, September 13 and Saturday, September 14. Collection sites include:
Jewel Osco: 2540 US-30, Oswego
Jewel Osco: 3795 Orchard Road, Oswego
Marclays Mini Mart: 55 Chicago Road, Oswego
Riverview Diner: 1420 SE River Road, Montgomery
So the next time you see a Knight in a yellow vest asking for donations outside a grocery store, and you receive a Tootsie Roll, remember it's more than a "Tootsie Roll Drive." It's a chance to provide people with intellectual and physical disabilities more resources to live a happy life.
Help us make this year's Tootsie Roll Drive an even bigger success than last year. By donating an hour or two of your time, you can help those who are often treated harshly by society and often ignored, or worse. Sign up to volunteer today by clicking the Sign Up link below, or call Joe Leahy at 630-701-4067.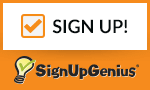 Volunteer Opportunities
Volunteering is not just about helping others. What you'll find out when you volunteer is that serving others is also the best way to grow in your relationship with God. Moving from spectator to contributor is what volunteering is all about! There are many ways you can help, such as:
Usher / Greeter
Eucharistic Minister
Lector
Choir
Religious Education
Learn more about how you may be called to serve the church by visiting the St. Anne website > Live the Faith >  Serving at Mass page.
Knights Links
---